Otter of My Life
A downloadable game for Windows and macOS
The full game will be released on steam 2019.
STORY
You wake up just to realize you are late to school. It's your first day at Hikori High School. You are unsure if you have choosed the right school. The school's specialization is that they have aesthetics 5 programs. Art, music, theater, media and dance. What should you chooose?!
Maybe meeting other students will be otterly fun . . . or?

CHARACTERS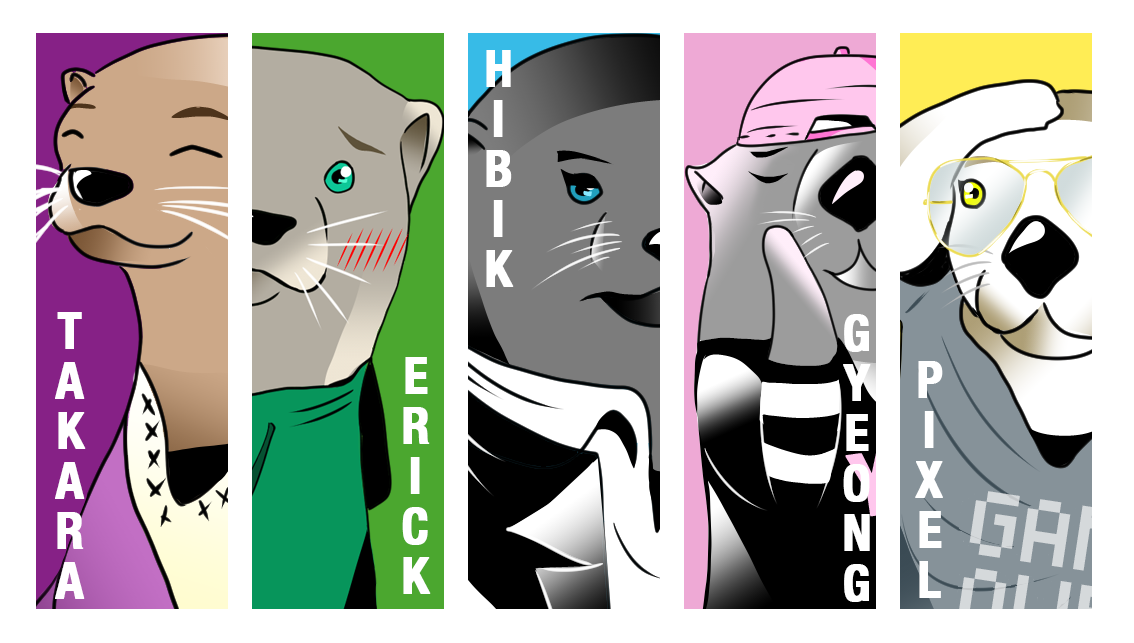 TAKARA: A Second year student at the theater programe. He has a cheerful and bright personality. A (panro) panromantic otter.

ERICK: A exchange student from Sweden. He are going to study the art programe. Likes manga and anime. Shy but ambitious. He is a homoromatic (ace & gay) otter.

HIBIKI: First year student who is going to study music programe. Confident and brave. She is a (biro) biromantic otter.

GYEONG: A third year student at the dance programe. He seems to like hip-hop. Cool and relaxed. A (demi) demiromantic otter.

PIXEL: A neighbour? You meet her on your way home after your first school day. She is a energetic gamer. A (ace) asexual otter.
FEATURES

The final game will features:

5 playable days & after endings
22 CG's images & collectible in a CG gallery
7 Bad story ends, 5 Good ends, 9 Bad relationships ends
5 otters & 5 side characters
Music & SFX
HD graphic
Choose your own name
Available for Mac & Windows
Highlights
"Otter Of My Life Is About Building Relationships With Animal Teens"
- Siliconera.com
"Otter Of My Life Has 5 Otters To Befriend" - Indiegames.com
Download
Click download now to get access to the following files:
OOML_DEMO_WINDOWS.zip
687 MB